Finding Senior In-Home Care in North Carolina
When I was 10 years old I remember visiting my grandma in her retirement home. It was a cold experience that I always dreaded doing.
My mom always reminded me how expensive it was to put her in a home while on the drive, complaining how her mom wasn't being cared for as well as she should be. My mom was upset with the meals her mom was being given, the isolation from her peers, the lack of socializing she loved to do.
When my grandma started to develop Dementia/Alzheimer's her care in the home became more distant and poor. Which should be the opposite with mental health and elderly. My grandma had started to not remember me on our visits.
I wasn't old enough to fully grasp what was happening and why but I do vividly remember my mom yelling at the caregivers for not informing her how much she had regressed since our last visit.
On our way home that night she made me promise to never put her in a home.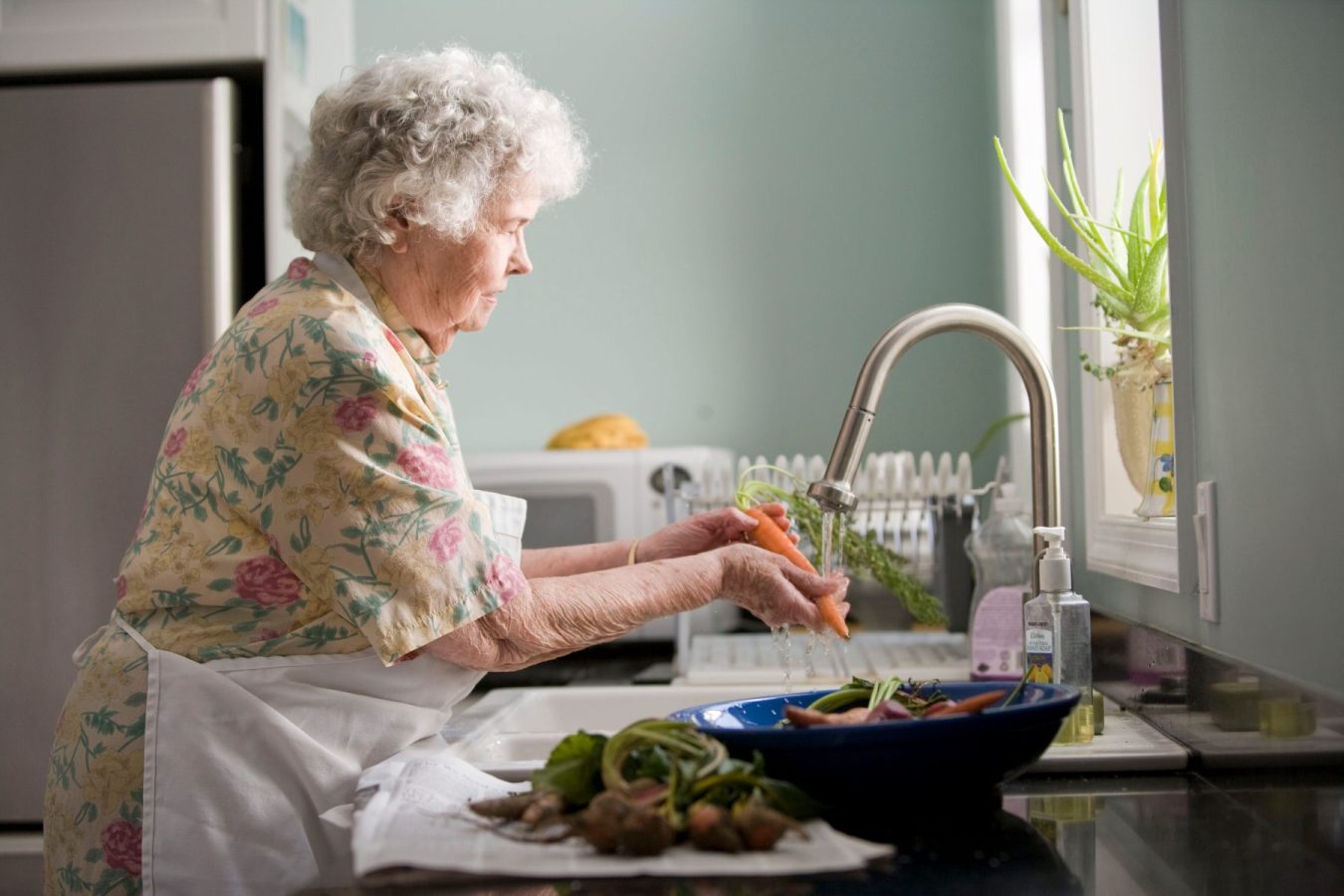 Decision Time
Fast forward 35 years and it was time to start thinking about what my mom had said that day. Her 85th birthday was next month. And she was starting to have daily needs with her everyday tasks. I lived close enough to do weekly pop ins for laundry, cleaning and tidying up. But, getting her meals cooked daily, reminding her to take her pills and checking for soiled clothing and bedding wasn't possible.
I knew she never wanted to go into a retirement home. She made that clear over the years. Denver had plenty of those around, so when we were on errands she would point and comment.
My husband had a coworker mention to him how they have an in-home senior care giver for their parents. And they were super impressed that they also provided drives to appts. North Carolina weather can muck up roads pretty quickly!
In-Home Senior Care
Trust Issues
I spent a solid weekend opening tabs on my computer with local in-home care companies. Reading reviews can be overwhelming… I had to take a couple days off from reading them.
It's always a wonder of mine if all the people who have their seniors in a home or have in-home care are just really harsh on those watching them. Maybe those negative reviews were just from those who want the most outlandish care? I needed to try to find the positives, for my moms sake.
Staples
The next weekend I chose my top three in-home care companies local to us in Denver, North Carolina. I did compare in-home vs longterm care research to make sure it was for sure the right path for my mom. As much as she pleaded to never go into a longterm nursing home I needed see for myself what the mental health and well being comparison was. I was amazed at the positive attributes of in-home care vs longterm homes.
So next I made a list of staples I needed the In-Home Care to provide.
Daily check-ins
Travel and appointment
Medication reminders and medical exercises
Meals made
Bathing/grooming
Companionship
Mental health assistance
Fully licensed and certified
Mental Health Care
Above all, I needed to know that the in-home caregiver was familiar and trained with Dementia/Alzheimer's. Knowing it runs in the family and my mom starting to already show signs of it, I required this field of expertise. I didn't want my mom to build a relationship and trust with a person to only have to switch in the future.
The in-home senior care company we went with specializes in Dementia and Alzheimer's.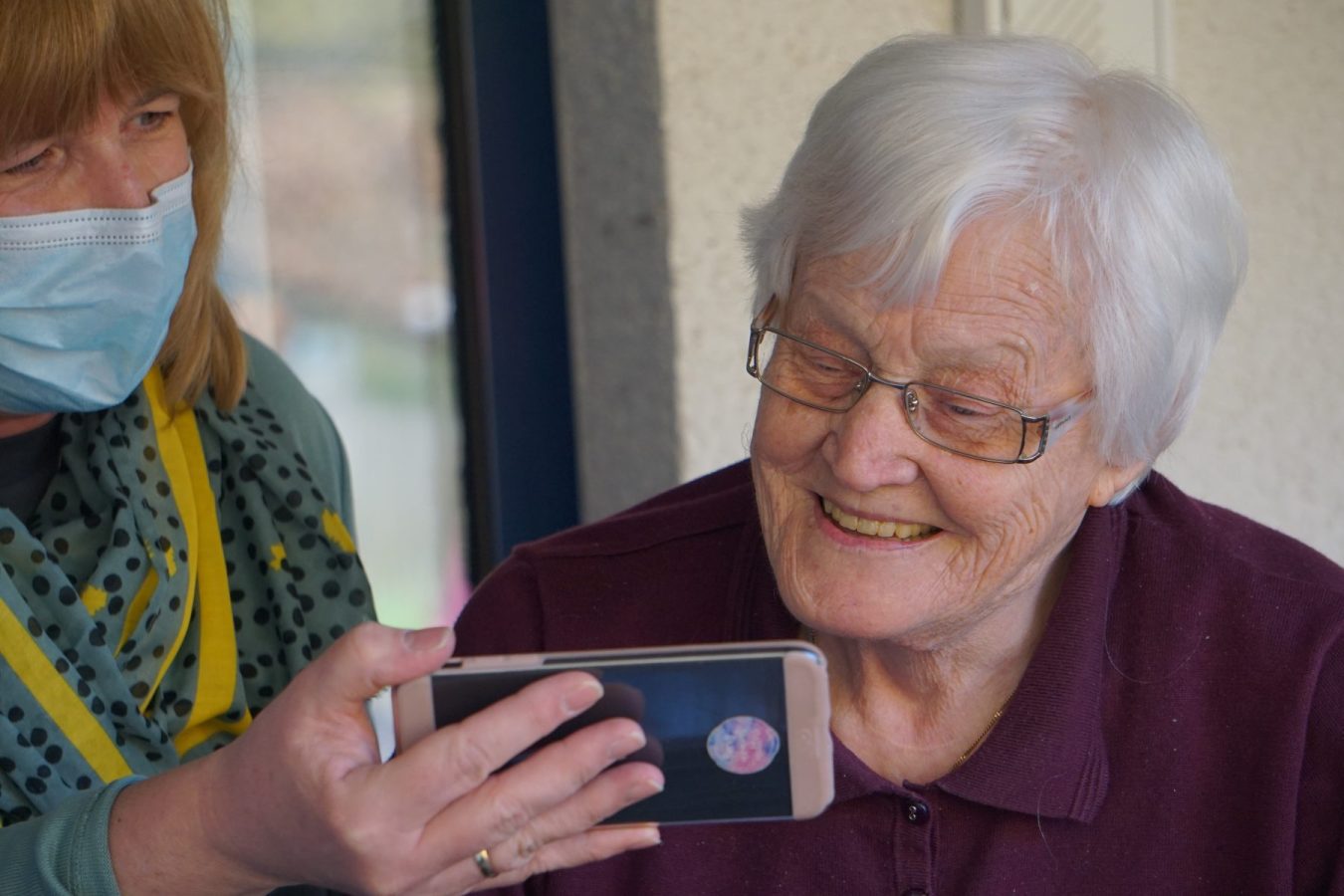 In-Person In-Home
My husband and I had a consultation with our top choice in-home care giver company. They were amazing! I felt at ease with the personal details and experiences she had dealt with.
Not only had she met all the staples of expectations, she also filled us in with things we hadn't even thought of. She asked us if my mom has ever fallen. If she was experiencing weakness or dizziness. As they are fully qualified for fall risk assessments and have therapy certifications and degrees.
This extra level of qualification saves us having to hire a second team to come in regularly check in as well.
After our consultation we booked a visit with my mom in her home. Making sure that she was on board with the new in-home care plan and caregiver.
Meeting Mom
Everyone has most likely talked to an elder about getting old. There comes a day in aging when they no longer joke about being old and start persisting they are capable and don't need help. And that seems to be the time when elderly actually need the assistance.
Stubborn old age and need for independence means you're still young. Until, your child brings in a caregiver… Reality sets in real quick.
My mom didn't see it coming. Even with all my hints, she never thought that she was becoming a dependant.
When the in-home caregiver came through the door after us my mom's face went blank. Guilt hit my heart, did she think I was bailing on her?
She started to tear up, walked over to me and hugged me. She told me she was so thankful for thinking of her. She knew this was her idea, just didn't realize it was time.
We walked through the house and developed a relationship with our in-home caregiver. My mom loved her. She was so gentle and caring. I knew we made the best choice for my mom, and for us.
My Thoughts?
Taking care of an elderly parent can be taxing on the relationship. I never knew how hard it could be, seeing them deteriorate and also "parent" them. The best decision I have ever made for my mom was finding her the best in-home care we could find. This made our visits together happy, peaceful and just what we both needed.
When I take my daughter to visit my mom, I always make sure to point out how amazing my mom was being cared for at home. And how one day, that will be me.