European Golden Retriever Baby Puppies
Starting my family in Hastings, Minnesota with my husband didn't go as planned… But, I wouldn't have it any other way. When human babies weren't possible, we got the next best thing: European Golden Retriever Puppies.
We started dating in high school, straight out of the friends zone. My husband and I love every moment we are together, always goofing around and pushing each other out of our comfort zones.
When he proposed to me right after high school. I didn't hesitate for a single moment to say yes, I knew he was the one for me. We have such a deep understanding of one another and share all our deepest feelings without judgement.
After our wedding and honeymoon we began talking about starting our family. Everyone thought we were crazy for getting married so young, add in trying to conceive and we were seen as insane.
Fur Baby Golden Retriever
After years of trying to conceive we found out that having our own biological baby may not happen. It was heart shattering news that put me into a spiral of depression. My husband was extremely broken as well. The months and years trying to conceive already had me on natural anti-depressants. I missed plenty of work over the years, thankfully not losing my job.
When the whole covid pandemic happened and we were both home with each other all day in our empty house it brought out some ugly moments from both of us. We never struggled through our rough sides quite like this before. Neither of us were being supportive anymore. TV and phones were taking over our alone time, working from home the rest of the time.
The sad cycle for 2 years was very trying on our marriage until Christmas came along. Winters are long in Hastings, Minnesota…Cold and long. My strong, smart and loving husband came through and surprised me with the best gift ever.
Our very own baby.. A European golden retriever fur baby!
European Golden Retriever Puppy
We never got pets the whole time we have been together. We were just enjoying travel and working plenty to save up for our family. My husband had a couple pets growing up and always said how much he loved having them around when he was home. Comforting.
When Christmas morning came and a new present was under the tree sleeping in a brand new puppy bed, I basically melted. I never thought of filling the hole in my soul with a puppy. It was exactly what we needed.
When the family arrived for our Christmas family gathering they already knew about my surprise and couldn't wait to snuggle with the pup.
My husband and I love to go for walks and hikes outdoors, that was why he chose a white satin golden retriever. Very loyal, calm and trainable. He had snuck out a couple times to visit the local breeder.
Looking back now it all makes sense, the mid day outings that I wasn't invited to. We always went places together, it was odd. He had left the naming of our new golden retriever for me to do. I had no idea what I wanted to name her. So we decided to see her personality first. My husband said that she was the most laid back of the pups, and stumbled directly to him. Done deal!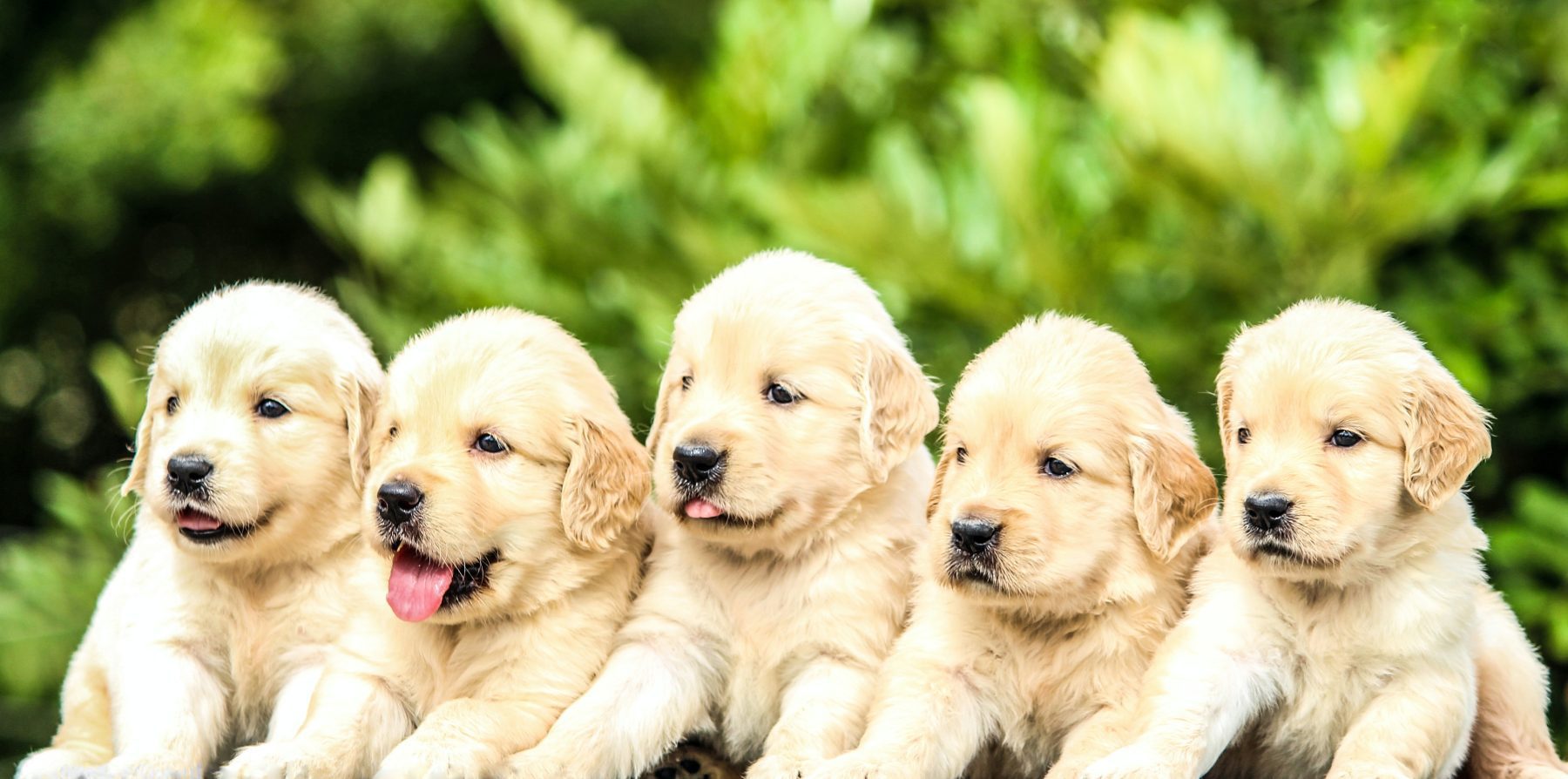 Finding The Right Breeder in Minnesota
After the initial excitement wore off I asked my husband some more deep questions about our new white satin golden retriever. I wanted to know what kind of breeder/kennel she came from, was it a more family friendly raised place or a pet store…
He said he made sure he researched for the best breeder around. His list of criteria was pretty strict.
Quality Breeder
For the breeder to be of quality they had to have
Parents on site
Parents background vet history
A clean healthy environment
Dewormed
Vet checked with clean bill of health
Up to date vaccines
Good with kids
Taking proper probiotics and vitamins
Quality food
I was so proud and happy to hear he had those standards for our puppy. More importantly, that he had found one locally.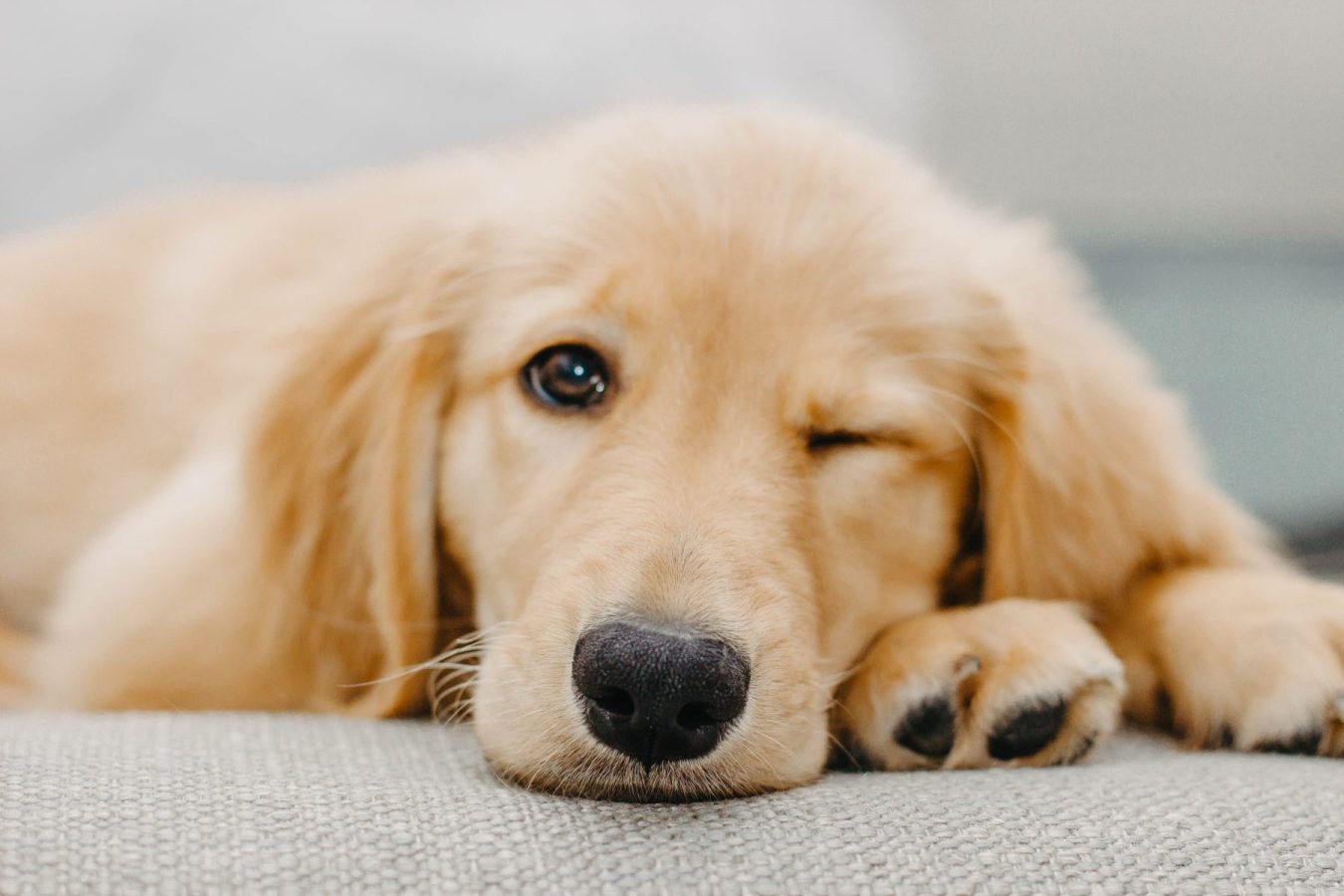 Training Our Retriever
As the weeks went on we became pretty fluent with our puppy schedule, walks, feeding, training, treat, playtime…. Bedtime. My husband wasn't kidding when he said that golden retrievers are amazingly smart dogs. I never thought puppy training could be such a breeze.
By 6 months old she was getting pretty big with the most gorgeous healthy satin white fur. We have been spoiling her from the day she came home.
I became super sick in the late spring early summer, our white satin golden retriever laid with me non stop cheering me up and consoling me. I can see why this breed of dog is the most chosen for bedside companionship. They are just the most loveable dogs!
After being sick I noticed she was still clinging around me non stop. I couldn't figure out why, I thought maybe she wasn't feeling well and it was something I needed to look in to. When we went to the vet he said that some dogs can sense pregnancy, especially golden retrievers. My jaw dropped. I couldn't be pregnant… could I be?!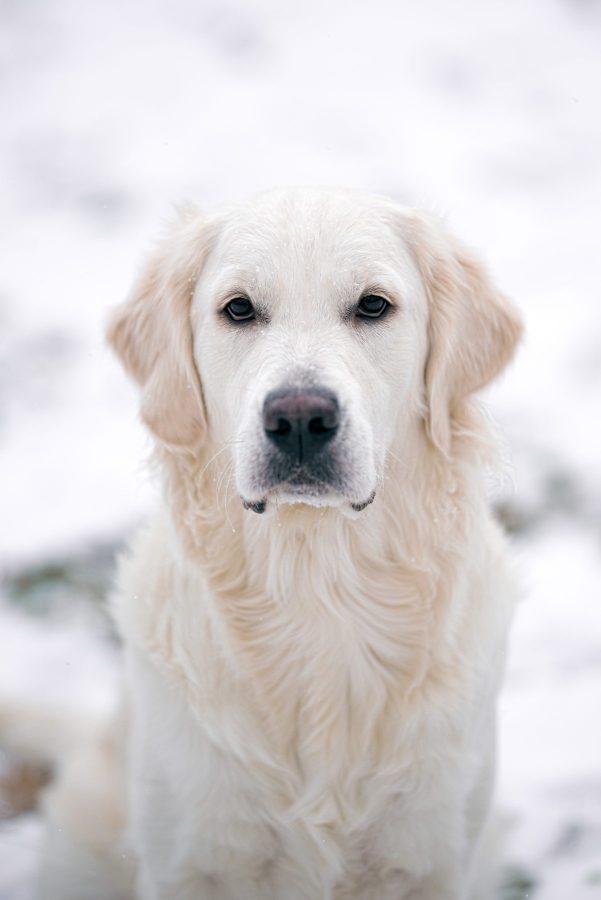 Fur Baby & New Baby!
Turns out after all we went through we are expecting a brand new bundle! We started to quickly train our golden retriever how to be around a baby with a doll I bought. My friends had suggested this to me, it is what they did. She so quickly became compassionate to the doll, laying beside it, no barking or jumping running towards it. I was so impressed.
My husband brought home a stroller to start practising our walks with her as well. Training our European golden retriever has been nothing short of an easy and simple task. I never felt more fulfilled and happy as I do right now with our fur baby and our new human baby on the way. Our Hastings, Minnesota family will soon be complete.
Contact Information:
White Satin Golden Retrievers
13681 80th St S, Hastings, MN 55033, United States
1 612-716-2372